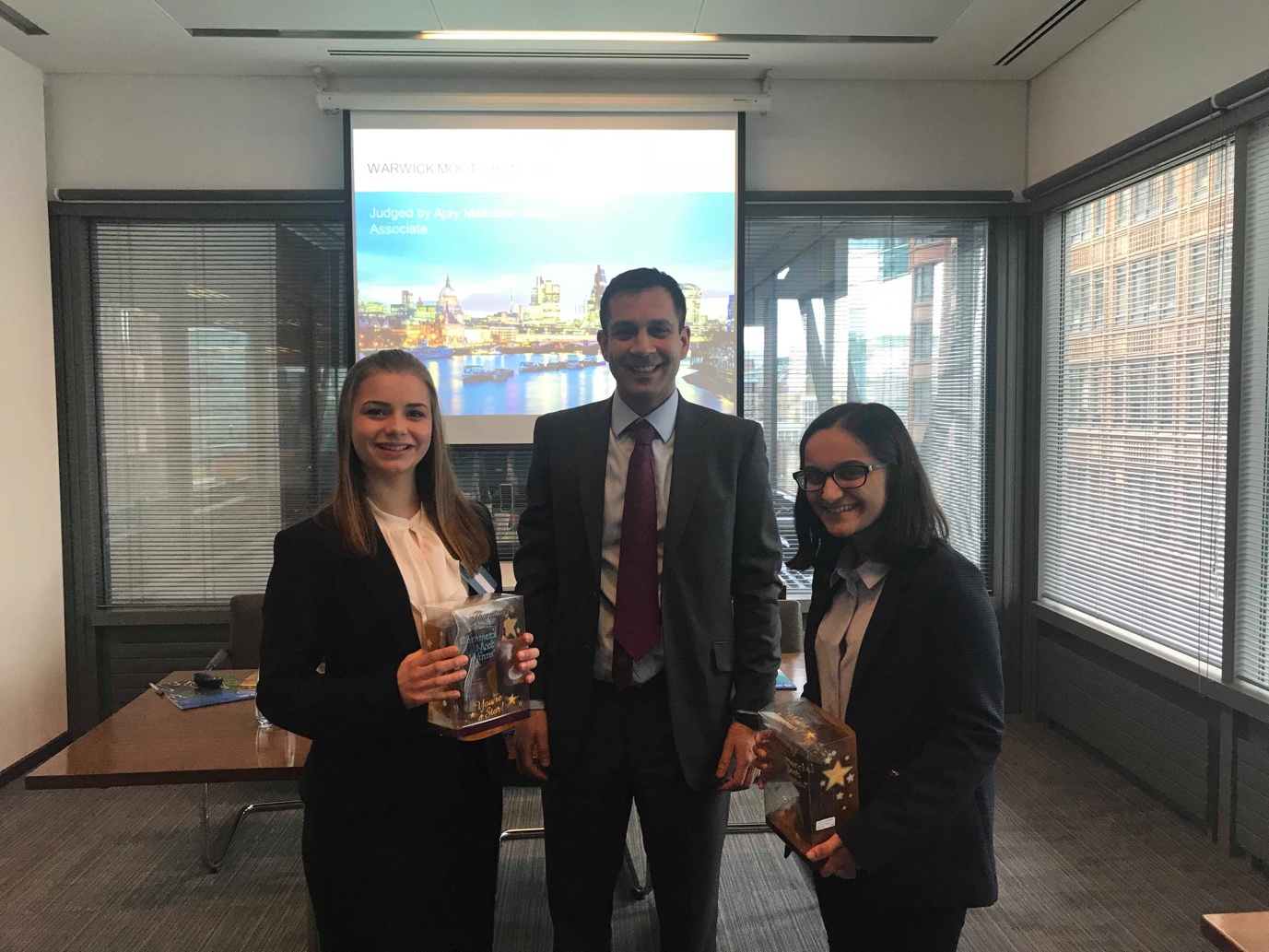 Welcome to Warwick Law Society's Mooting page!
Here you can find out all you need to know about Mooting, access documents including the Moot Bible and competition timetables, and keep up to date with our events.
Mooting is an advocacy competition which enables you to develop your communication, teamwork, and legal research skills. You can do this by participating in our three internal competitions: the First-Year Mooting Competition, the Internal Mooting Competition, and the Commercial Mooting Competition. While developing your core competencies, mooting is also highly regarded by employers, making it an excellent addition to any application.

We are your Master and Mistress of the Moots this year (Jack Cane and Nisali Pieris)! Our job is to facilitate all mooting activities this year, including the internal competition, external competitions, and workshops, alongside supporting all Warwick students who are interested in Mooting, whether it's for the first time or if you are simply looking to improve.
Alongside our subcommittee, we have an External Mooting Coordinator (Annabel Pemberton) and an Assistant Mooting Coordinator (Claudia Nyon).
If you have any Mooting related questions or problems please do not hesitate to contact us directly using the contact form below! If you are a university and wish to enquire about mooting with us then please also use the contact form below, addressing your message to Annabel.
Ashurst First Year Mooting Competition Final:
December 5th 2018 | Ashurst London Office
Dentons Internal Mooting Competition Final:
February 28th 2019 | UK Supreme Court
HSF Commercial Mooting Competition Final:
March 12th 2019 | Herbert Smith Freehills London Office
First Year Mooting Competition 2018/19: congratulations to Kaneeka Kapur and Amber Shah for winning the First Year Mooting Competition sponsored by Ashurst.
Jessup Moot Court Competition 2018/19: congratulations to Nisali Pieris, Annabel Pemberton, James Smith, Ellie Umeyor, and Kálmán Varga for representing the University of Warwick in the national rounds of the Jessup and reaching the quarterfinals.
Intervarsity 2018/19: Warwick Law Society have successfully won the Intervarsity competition against Nottingham Law Society. The competition included a senior and junior moot which were both won. The senior by Raveena Rao and Bekki Dunn, and the junior by Angus Lockheart and Diana Öpik.
INTERNAL Competition Timetable: